♥♥♥♥♥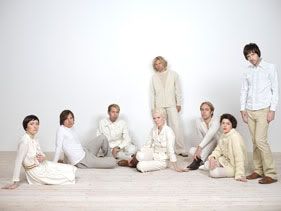 The Concretes:

una banda de Pop Indie Rock de Suecia.
Los encargados de hacerte feliz: Daniel Värjö (guitarra, mandolina), Lisa Milberg (voces, batería), Ludvig Rylander (piano), Maria Eriksson (guitarra, voces), Martin Hansson (bajo), Ulrik Karlsson (piano) y Per Nyström (organo).
En físico:

tienen 5 discos ,
Boy, You Better Run Now
(2000),
The Concretes
(2004) y Layourbattleaxedown (2005),
In Colour
(2006) y
Hey Trouble
(2007).
Virtual:
http://www.theconcretes.com/
y
http://www.myspace.com/theconcretes
Videoclip:

Kids
♥♥♥♥♥